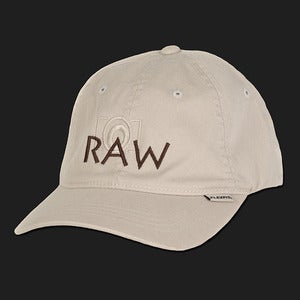 $

25.00 - On Sale
This is the Flexfit garment washed cap in the color stone. It's a 6 panel, low-profile, fitted, unstructured cap with a 3 1/4 inch crown. The design is embroidered.
Sizes: S/M (6 3/4" - 7 1/4"), L/XL (7 1/8" - 7 5/8")
Caps are shipped in a box so they don't get crushed.
NOTE: Shipping for this item is much more expensive within Canada than to the USA (crazy, I know!). If you want this shipped to a Canadian address, you MUST choose Canada from the drop down box. Unfortunately, I have to charge more for this item for orders in Canada to cover the shipping cost. The shipping cost is built into the price listed for Canada.
$5 off a T-shirt when added to a Cap order! Use discount code ADDT5 *
Add an "I Shoot People" T-shirt AND an "I Shoot RAW" BLACK wristband to any cap order for $25 (that's $10 off the regular price if items were purchased seperately)!! Use discount code ADDTWB10 * (limited time special)
*One discount code per purchase. Please note that I will not be able to honor codes that are not applicable to your order, even if the computer allows you to use the code during your checkout. If you enter a discount code that is not applicable to your order and the discount is still applied during checkout, you will be sent a second invoice to pay the balance of the correct amount plus $1.00.